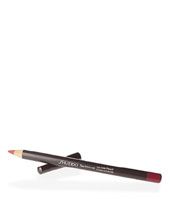 Shiseido The Makeup Lip Liner Pencil

I have had this lipliner for years and I always go back to it. I haven't found another lipliner yet that is the exact color of my lips. This defines my lips without getting the obvious line and matches just about every lipstick I own. Definately YLBB and I would purchase again but sadly enough it's been discontinued and replaced by a new line op lip pencils. I still have a fair bit so I am still g...read moreood for now, but I'll be sad once it's gone! Bought it based on the reviews on MUA and because I can`t resist talks about new perfect YLBB NUDE lipliner. So far I like it. Many other so-called nude pencils were frankly yellowish-beige on me. Sometimes that goes on OK, but sometimes it`s annoying cause it is against the true lip colour. This is my experience in nude liners (in comparison with Shiseido one): Clarins Nude - is nice, creamy (more creamy), yellowish - beige (absolutely no tink of pink!) Other "yellowish-beige shades" I have tried in hope to find smthing nude - Revlon Spice, Beyu 522, Body Shop Beach. Rimmel Addiction 018 - very close match (the tone), not yellowish!!!! just a bit lighter than Shiseido and the staying power is worse. Still I like Rimmel because it`s cheap. And don`t like it cause it`s automatic. Mary Kay Neutral - less pinky, more brownish. The same degree of colour intensity. But again - don`t like it`s automatic and the quality is worse. Isa Dora Nude (it`s the name, like Chanel:) - the colour is pinkish-greyish, but on me it turns more greish and of rather unpleasant shade. Chanel Nude - don`t own it, have tried it in a shop. Can`t understand WHO EVER can call this bronze-brown colour "Nude"?? Was it a joke? So, to total it down: Up to the moment Shiseido is really a staple. The only grudge is the price. Which is steep. For the rest - I recommend it and would buy again IF won`t find smthing even more ideal. For those who think it`s still too expensive - Rimmel is a very good option. You can throw away all your other "nude" lipliners. This one works on almost everyone. Especially us ppp girls when all others show up too orange or brown. This one is the perfect pinky light neutral brown. I use it with EVERYTHING including my fave San Fran Cargo lip gloss for a really natural sexy lip. bad thing: I also have trouble with the cap staying on. Seems like it's too big for the pencil.

Great Color

I have this in RS303, a vibrant rosy mauve pink. I got this in a gift with purchase and thought it would be too dark or bright but it blends in with my lips without harsh lines. This works great with pink and peachy pink lipsticks and glosses by making the lip colors more vibrant and intense. Also very long lasting and not drying.

Love these colors!

The colors are great, application a breeze! Long lasting,can also fill lips in like a lipstick. Apply with lip balm or gloss for sheer color.
Back
to top