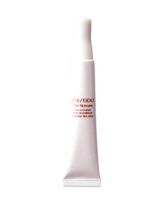 Shiseido The Skincare Eye Revitalizer
As low as
Swelled my eyes closed.

This is a great product if you are not allergic to retinol, but I am.

"not for me."

Expensive. Well, go figure, it's by Shiseido, who makes my fave sunscreen. But this is not for me. First things first, the packaging. It's beautiful. The tube is a shiny, pearl-like white, really iridescent. But it's what's inside that matters. The eye cream was a really thick texture. It went on really easily, but I really prefer thicker formulas, because the thin stuff thins out even mor...read moree faster than usual, and thicker cream is easier to manuever to the places you need more in. It also didn't really work! I used it for a month. I saw no changes. I would not reccomend this.

great moisturizer

I'm used to heavy eye creams, but this one is so light, and goes on very easily. I can put makeup right over without feeling like I need to let it sink in. I feel like it keeps my skin healthy and moisturized. It also lasts quite a long time. I can't even remember how many months it has been (applying twice daily) and I still have a lot left in the tube- you just need a very little to go around th...read moree whole eye. It has also never irritated my eyes, no matter how close I apply it. This isn't a superfancy or amazing cream; but it doesn't really claim to be anything more than a great moisturizer, so it gets a higher than average rating for not overselling itself.
Back
to top