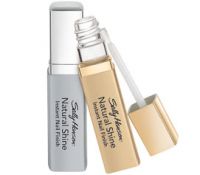 Love it!

I never wear nail polish because I always chip it within a day. I gave this product a try after reading about it in a magazine, and it was everything I hoped it would be. It makes my nails look neat, shiny and manicured in a matter of minutes. It dries almost instantly and wears away gradually (no messy-looking chipping!). My only gripe is that I can't tell the difference between the pale pink and clear products--they both look colorless to me.

Quick, Easy, and Natural Looking

I like to have my nails shaped, cuticles under control, but I don't like to wear nail polish, especially colored. For me nail polish doesn't work well since it takes to long to dry for me, is thick, and my nails are very weak so they bend easily and most polishes chip easily because of that. This product solves all of that for me. The only thing that it lacks for me is something that will heal my weak nails.

Low Maintenance Must Have

Easy way to keep your nails looking nice without spending precious minutes in the nail salon. Dries almost instantly for a very good-to-go product.
Back
to top