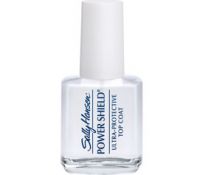 Extend your manicure

This stuff really works!

Sally Hanson

I don't use any "fake" nails, mine are medium length and this keeps my polish on longer, plus seems to guard against breakage and splitting. I am very satisfied with this product.

Sally Hansen Top Cost

I love this stuff. It seems like it lasts forever. Its well worth the money and then some. I have a hard time with my nails staying chip free. This doesn't totally eliminate the problem and don't think you can eliminate it but this sure does make it a lot easier to maintain your nails and it helps make them stronger it seems.
Back
to top