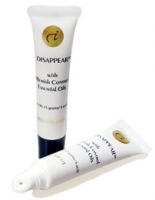 Very disappointed

When I heard that this could cover tattoos, I thought it would be the answer to covering my hyperpigmentation. Unfortunately, the 'shadow' of dark pigment underneath still showed and the cream ended up looking cakey. Even the aesthetician was surprised it didn't seem to work. She said she was going to call the rep and ask about it. I got Sheer Cover the same week I tried this Jane Iredale product ...read moreand Sheer Cover concealer actually works. Plus it's much lighter consistency. I definitely will not purchase this Jane Iredale product, but I'm glad I tried it.

cakey, dry

Does not have good coverage, drying and can cake if you try to put it on thick to cover imperfections. I also hate the sponge tip applicator, does not blend well. Plus it's expensive!

Seems like they have changed the formula?

I have purchased this item in the past and it covered great. Then after the package design changed seems as if the formula did too. Doesn't cover as well as it used to but, I still have to say it's one of my favs.
Back
to top