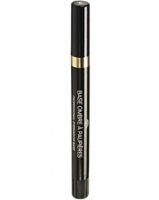 Not too great..

The formula is very thick and a bit dry. I believe they only have 3 colors, and they are all very light. Didnt quite get the job done as well as other primers like the Too Faced Shadow insurance or UD Primer Potion. It has a matte finish, but it didnt hold color very well and it was a bit too thick.

Didn't do a thing for me.

I've tried a lot of eyeshadow bases over the years, and am still in search of a good one. I wasn't happy with this one at all. The best that I'd ever had was Chanel's (years ago), so I went back to that brand and tried this product, despite its high price tag. Well, it was a waste of money. I have oily lids, and the shadow was creasing within an hour of application. I tried it with all different brands, and I would have been better off (and had more money) if I never had used this at all.

Chanel Eyeshadow Base

Kind of mixed on this product. When I use it my eyeshadow looks great all day long. It does tend to be a little dry. Even though a little goes a long way I was surprised to see that the tube doesn't last very long.
Back
to top