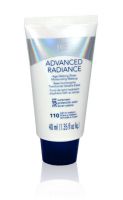 Why

Why, Covergirl, why did you have to replace the wonderful sheer tinted moisturizer with this crap? This is oily, and leaves a weird, chalky cover on the skin. The undertone is way too pink, no matter what shade you buy, and they raised the price way too much. Huge failure. Why?

Okay

I likes this foundation ok. The main thing I liked was that it was light and didn't cake on my face, but the tint is hard to match to my skin.

Works well

I don't usually wear a moisturizer, but I really was impressed with the quality of this moisturizer/foundation.I have combination skin & this moisturizer/foundation covers well and lasts all day without fading. I have bought this ever since I first tried it.