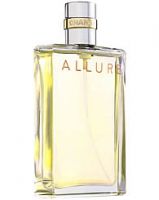 My Go To...warm and comforting, every day scent

This is the type of scent that would become your signature scent for years. there's a warmth to this scent without making it musky. There's no real floral backing, which I love...because the florals can be excessive (think chanel no. 5, blech!) This is just a really nice scent that you like to linker on your clothes and exudes a sexy strength in confidence. The scent has great lasting power and sm...read moreell like quality...nothing cheap here. When in doubt, this or D&G The One are my go to's for every day. nice classic for your perfume tray. Warning: this smells amazing on me and everyone is always asking what i'm wearing, but once I put some on my mom and it was TERRIBLE. she's a more floral person. Same happened with my sister. So if you are an amber, vanilla, sandalwood/warm scents/musky person..then this is for you, but if you are a light floral then maybe try it on and walk around for a while.

An Ideal Favorite

Chanel's famous Allure is loved by millions---blissful, feminine, and flowery with a bit of sensuous, it manages to be both light AND notable. This ideal parfume always provides an attractive scent to last the whole day, luring a guaranteed amount of compliments every time. Chanel does not disappoint in quality, durability, or aroma, and Allure is one of the biggest favorites of every stylish woman--including moi.

their chasing me

omg this perfume is incredible... This perfume has chaanged my life the profound frangrace is very alluring and captivating. everyone is litterally chasing me to geta sniff of this incredible fragrance! BUY IT NOW WHAT ARE YOU WAITING FOR GET OFF THE COUCH AND BUY IT!!!!!!!!
Back
to top