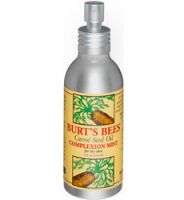 refreshing

My mother, my sisters and I all love this product! It smells wonderful! My husband always comments on how great my face smells after I use it. I especially like to use it on hot days as a refresher for my skin and it won't ruin your make up.

Distatsteful fragrance

While I believe this product could very well help with brightening your sking because carrot (beta carotene) does do that naturally, I cannot spray it without someone around me saying how bad it smells and frankly, I agree.

Amazing stuff

I love how easy this is to apply. Very light and nongreasy, but effective at adding moisture to my parched skin... it hasn't aggravated my acne prone skin.
Back
to top