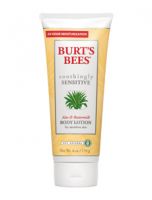 Thick

This lotion is a creamy, very thick product that has a scent I am not completely fond of. It is rich and absorbs well so it does what it's supposed to and you can pick it up at the local Wal Mart so it's easy to come by but I'm more fond of Dove's Cream Oil and Nivea's Smooth Sensation. I prefer a pump dispenser as well.

awesome!

terrific feel, scent and soothing is right!

Great product!

I like this gentle, smooth and light scent lotion. It works well with other products you put on your body. I would definitely but it again. The price is worth it to get natural results.
Back
to top