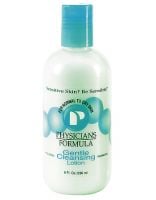 New cleanser! Combination skin!

Oily and dry skin combinations are the hardest especially for lotions that wont cause acne and still moisturize. The "moisture balance" foam cleanser and balance moisturizer are awesome.

OK if you don't mind goop in your eyes

I usually love PE products but not this one so much. It really removes all traces of eye makeup but every time I use it I get lotion in the corners of my eyes. It's gentle so it doesn't sting or itch, but I can't stand the thought of putting this lotion on my eyes. I'll stick to remover pads or liquid formulas.

great for stubborn makeup

i like this much better than liquid removers. it really does remove all eye makeup with ease i just use my ring finger to massage away the makeup. it would be better if it rinsed off with warm water. instead i have to wipe my eye with a tissue or cotton ball. other than that, it is nice for sensitive eyes.
Back
to top