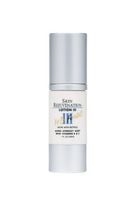 retinol moisturizer

This product works wonders for breakouts. I used it one time after I got a facial and my skin was completely clear within a week. Not only that, it moisturizes and smells so delicious.

wonderful product

I have been using this for many years and my skin looks youthful and I am almost 50. I get lots of compliments on how smooth and clear my skin looks.

Fantastic effective product

I love this product. I love that it multi-tasks Retin-A with acid, vitamins, etc. It comes in a hypo-allergenic pump, feels pretty light (I hate smothering sticky lotions/creams) and I wake up with brighter, firmer, softer skin. For such an effective serum, I never suffer from irritations (I also use the III Cleanser, which I love but I cannot use the cleanser when it's a cold windy day in NYC) bu...read moret this serum, I can use anytime. I have tried other "multi-tasking" serums/creams from Bliss, Philosophy, DDF and I saw no results compared to this serum. My facialist (she used to assist plastic surgeons and is well versed with lasers but gives amazing basic facials as well) is very impressed with this serum. For the other reviewers who had adverse results, every skin type is so different and finicky with products so it's a trial and error process. I would recommend this to anyone (unless they have problems with acid). I am Korean, have combination skin (prone to plugged pores & occasional breakouts), 42 yrs old but most think I'm 28-32. People say my skin is like porcelain but it has good and bad days like everyone else. I use: Natura Bisse, Jurlique, MD Forte, Clarins, and DHC.
Back
to top