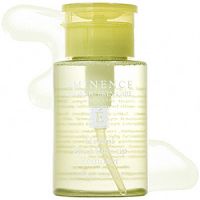 Stings like a bee!

The only thing awesome about this product is the bottle it comes in and that is why this product gets the one star. The little push down pump makes it easy to fill up a cotton pad with enough product to swipe even waterproof mascara off your eyes. However... the liquid stings and burns your eyes. I had to literally flush my eyes with water immediately after using this product. And you think......read more maybe it was the makeup? No, I've tried this remover with several types of mascara. Now- I ask you this... What type of company makes an "Eye Makeup Remover" that would sting, burn, hurt your eyes? Removing makeup shouldn't be this painful.

Pretty good...

This product is ok. I love eminence products, they are some of the most natural that I have found. This make up remover does work, but I find that it always stings my eyes a little, and that I can never quite get all of my mascara off.

Nice stuff

This stuff is really nice!
Back
to top