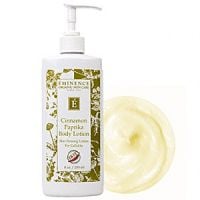 Eminence Cinnamon Paprika Body Lotion
As low as
Please save your money!!

Unfortunately this product didn't deliver as promised. It also made me itch.

hurts so good!

Ok... beauty is pain, right? Well... this hurts. Put it on clean skin where cellulite lives, and within a minute you will feel the burn. It subsides within a few minutes, but the effect is great. Skin is firmer (maybe in shock?) Put it on before you wear your short shorts! Bonus... totally organic!
Back
to top