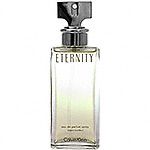 Not a Fan

I used it unti it was gone over a period of 2 years. It was just very strong. Not saying it smells bad just way to strong. Would hate to be trapped in a elevator with this on!

Review subject

This smells alright. I'm not a huge fan, but my husband loves when I wear it!

Still good

I liked it when I was a teen and 20s, and even after years of using this one, I still find their scent unique, sensual and refreshing. I think this is suitable for all ages. Since this is not as expensive as other department perfume bottles, I don't feel guilty using it daily.
Back
to top