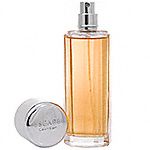 Not So Much

Was way to strong for me. Gave it away!

smells great

luv it, ************

Nauseating

When this was so popular, I remember smelling it at a party and looking for where the rotten watermelon was - it was that bad. I had the bad experience of being on an airplane and there was a "sniff strip" in a magazine advertising this. It was a LONG flight battling nausea from the odor! Women used to bath in it. So glad it isn't popular anymore.
Back
to top