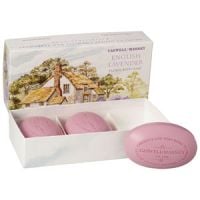 Caswell-Massey English Lavender Bath Soap
As low as
nice

This soap is a treat smells good feels great takes you away from the day to an english country side................ok well maybe not that far but a luxurious moment from the kids and hubby.

Luxurious lather, romantic fragrance

This is one of my favorites. It is delicate, feminine and luxurious. It makes one feel special to shower with it. The bars ar eso beautiful that I keep them in a large glass jar on the ledge around my tub. A delight for the senses and the fragrance scents the bathroom.
Back
to top