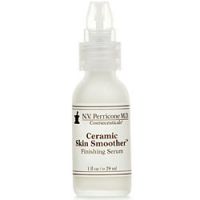 It did nothing.

I don't know what the purpose of this was. I wanted to lighten up my forehead and undereye wrinkles, but nada.

Really Love This Product

Perricone's Ceramic Skin serum really works well as a primer/moisturizer. I have oily skin and am able to use this as a two-step product, combining moisturizer and primer into one. Anything that helps me skip a step is a good thing. Does a great job at keeping foundation on and oil off. Only downside? The price. It's a bit on the pricey side. Although if I use it as a moisturizer and a primer, I'm actually saving money, so it works out well in my favor.

I don't like Ceramic eye but I like the Skin Smoother

For me I did see a difference - actually helped provide even more glow and smoothness on my skin. I haven't purchased the product on it' own yet and haven't decided if the effect it had was worth it or not. I like this - not sure I love it.
Back
to top