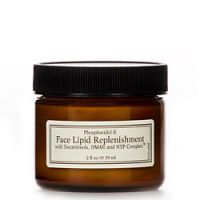 N.V. Perricone Face Lipid Replenishment (Phosphatidyl-E)
As low as
perricone face lipid replenishment

THE best for moisturizing skin...put on at night

Works great for really dry skin

When I lived in the east coast and found myself outside caring for my horses a lot my face got extremely dry as well as my hands. I finally found this product and it worked great. Most products I had tried seemed to work well but I'd wake up with hands/face just as dry. With this I'd actually wake up and my skin was still moisturized. I consider this a rescue moisturizer for when my skin gets very...read more dry (ex: when you go skiing). The smell is a bit unpleasant but fortunately it fades fast!! Price and smell are really the only factors that have me rating this a 9 instead of a 10.
Back
to top