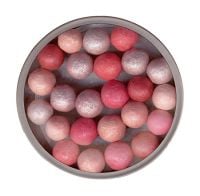 Great Product!!

I'm not sure if I love this because of how well it works, or because of how unique it is! It's truly a great product!

Pearls of perfection

Pearls of perfection not for me. I found it to be to difficult to gain the proper combination and the appliance was tricky. Too light and too much work to gain the right coloring. But a great idea. carol.nothdurft

Great Product to use

I use this product quite often. It is a great one to have in your makeup collection. Easy to use and you can have fun with it.
Back
to top