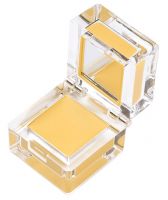 You have to cake it on.

I have the green in this cube. It is suppose to cover up red pigments in my skin. I would need to cake this on b/c it flakes off. Not a good product.

melts off :(

unless you're skin has really yellow undertones it won't look right and even if you blend it right it slides right off even on the coolest of days....bleh

liked it

I happen to like this concealer. The color choices are great-it was the first time I had tried yellow or green concealer and it got me started using them. It is thick, so it can be tricky to apply until you get used to it, so you don't look like an alien. But it really works, especially under my eyes, which are prone to having every issue known to womankind.
Back
to top