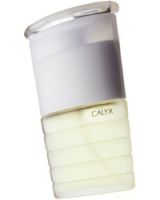 Fades away....

This florally scent is almost too strong when you put it on. It has citrusy tones with a very slight caramel undertone. It is too strong smelling and I am not crazy about how it develops on me, but it smells beautiful on one of my co-workers. The scent fades away by the middle of the day, but it is not too expensive. I would wear this if I got it as a gift but would not go out and buy it myself.

Exhilerating is Exactly Right!

This is the most refreshing fragrance I've ever experienced! It's the perfect combination of citrus and green notes, not overly flowery or heavy... just a light, summery scent that makes me smile (and makes people want to sniff me and tell me how good I smell, LOL!) Gotta love that! :)

My favorite

This fragrance is wonderful and beautiful! I have been wearing this fragrance for about 10 years and it is the only fragrance I can wear without it hurting my nose. The scent is fresh and clean. It does last because I can smell it coming off my hair when I take a shower the next day. I can not say enough great things about it. Many many many compliments have been given to me due to my frangrance especially by men. It is non-offensive yet intoxicating. Highly recommended!
Back
to top