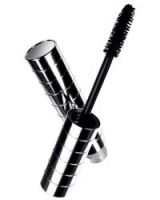 Not Bad But Not The Best

I tried this mascara after Prescriptive False Lashes Plush Macara failed. This was some better but still not the best I have ever used. It did give good length and curl but after a couple hours the curl was gone. There was some smudging underneath my lower lashes also. My lashes would have looked just as well left bare.

Best Mascara I've ever found!

I've been on the hunt for the best mascara for probably five years. I received a sample of this mascara and it s by far superior. It give me lush full thick looking lashes that do not clump and look good all day long. It even stays in place pretty well when my eyes water (Allergies). I also wear contacts and it does not irritate them like many other mascaras do. Love, love, love it!!!!

Long Lashes!

I got a sample of this mascara and it works great. It lenghtens my lashes without getting clumpy. You don't have to use alot of coats either. One or two and you are good to go.
Back
to top