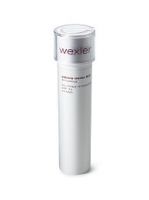 Editor's Rating & Review
This lotion's lofty claims ultimately aren't reached. The trademark MMPi20 complex and Niacyl are supposed to reduce fine lines and improve your skin's own strengthening barrier, but don't make a dramatic difference after a month. Superior oil control makes it tempting to stray from my Olay Complete Defense Daily UV Moisturizer SPF 30 in the summer, but not for three times the price. Warning: When using powder foundation, don't swipe too vigorously over this lotion or it may ball up.
Reviewed by Kristen on 12/06/2007

How we review products
Not worth the price.

You can find something else better for much less. and my skin still looked oily.

Xcellent

I love this product and having been using it for over two years. The best moisturizer I've ever tried. Worth the price. Oily skin doesn't produce wrinkles like normal to dry skin does. If you have wrinkles, and this product isn't working for you, it's due to something else and not the product. I've tried many products over my 43 years, as my skin is very oily - even now. I won't use anything else....read more When used with the foam cleanser, it works best. I use both products together, and my skin has never looked better.

Good

Sort of greasy in the beginning, but I learned to put just a dime sized amount on. Not sure about its shine control claims because I happen to have a terrific anti-shine powder that I use to set my makeup, but it hasn't caused breakouts and I got it for under $4 at the semi-annual sale of B&B! That price cannot be beat.
Back
to top