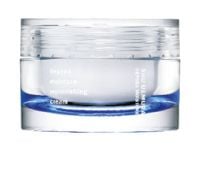 Shu Uemura Depsea Moisture Replenishing Cream
As low as
A basic moisturizer for normal skin

So while this felt divine on my very dry skin and absorbed impressively fast, I was flaking and itching again within a few hours. The moisturizing effects don't last. To be fair, shu uemura doesn't endorse this product for dry skin, but normal skin with "dry tendencies." What prevented me from rating this product more highly is the company's bogus claims about its ingredients list. This ...read moreis actually a very basic moisturizer being sold at an unbasic price. Also disappointing is the jar packaging. Although lovely, it destabalizes antixidants.

good product

This cream moisturizes my facial skin nicely in dry weather conditions, such as in cold and dry winters when moisture is needed on dry facial skin.

Moisturizes my face very well!

Moisturizes my face very well!
Back
to top