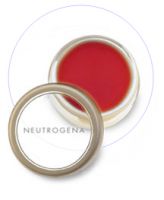 No tint....

I thought there was going to be a little tint to it but I guess not. I wanted something really shiny but forgot to read the packaging that mentions it to have a "subtle shine." My bad! But I do love how the little beads make the packaging so pretty and alluring.

Good while it ws here...

I got this on the clearance rack and loved it but they don't carry it anymore :(

If I could find this anywhere, I'd buy 20 of them

I'm still using up my last pot of this gloss and will be so sad when it's gone. Still on the look out for a replacement, and still hoping they start making it again.
Back
to top