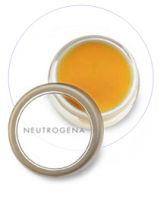 Best repair balm

I LOVE this stuff for night time wear. I'd slap it on at night and my lips would heal over night. It smelled fantastic and my lips were happy. Then they discontinued it and I was sad. Three years later I've found a suitable replacement! Carmex Moisture Plus. Weird, I know, Carmex? That's "boy" lip balm! But it's totally different... it smells a bit like butt for the first 5-10 minutes (I'm not a f...read morean of the Carmex smell), but then it smells a bit like honey vanilla. I put it on at night, so I don't notice the Carmex smell after a while and I go to bed and wake up with moisturized, repaired, happy lips. I still miss you, Honey Rescue.

Best lip balm ever

Neutrogena honey rescue lip balm is the best lip balm period. Nothing else even comes close. No sticky feel--just smooth thick, soothing and glossy. Just the right texture--smooth and creamy. It appears that Neutrogena didn't appreciate the tremendous product it had and has discontinued it. After years of searching for the perfect lip balm and finally finding it--this is devastating for me. ...read moreNow I have to start all over. Neutrogena--bring back this product and MARKET it!! Everyone I introduced to the product LOVED it--better than anything else they had tried. Bring it back--PLEASE!!!!!

Moisturizing and Smoothing

Great for moderately dry and chapped lips. Very moisturizing and soothing. Pleasant scent and no waxy taste.
Back
to top