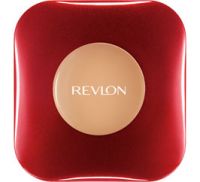 Creat dark circle concealer-better than Department Store!!! Works great as a shadow primer too!

The Revlon Age Defying Concealer I tried comes in a tube and has spf 25 in light medium. 90% of my makeup is department store branded. I was frustrated with the cost of the concealers compared with the result--couldn't find one I liked that was worth the money. I saw this on sale and thought I would try it. It is awesome! A very little goes a long way. It really brightened the area under my ...read moreeyes without highlighting wrinkles and concealed a spot by my lip really nicely. I accidentally smudged some on my eyelid so I spread a bit on both lids, and to my surprise it made my eye shadow much more long lasting and vibrant. I like the fact that it contains sunscreen without leaving a white, chalky cast (although, the sunscreen may be a little irritating for some people--I had no problem and have very sensitive skin). It says it is moisturizing--it is it very light and comfortable, but I still needed moisturizer under it. It also did not cause my mascara to melt into it. I did not have any blemishes, so I do not know how this coverers those. If you can find a color to match you, definitely try this one. This will be my new go to concealer. Outstanding value!

Great Price

Revlon's Age Defying Concealer is no match to one of my favorite but expensive concealers, Cle de Peau Beaute, but it is creamy without settling into fine lines, it contains titanium dioxide, which is a must for this recovering sun worshiper, and the price is right. Unfortuantely, the colors in the Revlon line don't stand a chance against my Cle de Peau Beaute light stick, but if I could find a great color match, I would definitely buy Revlon's concealer over Cle de Peau Beaute.

Don't suggest for those with normal/oily skin

Like the "Thorne" I bought the kind in the tube with spf 25, but unlike her I did not like it at all. It says it's moisturizing, but i didn't feel moisture, only grease. The greasy feeling lasted all day and made my eyes water because it felt so terrible. Maybe this would be better for someone with dry skin, whereas I have normal/oily. But even so, it should still absorb instead of remaining greasy throughout the day. Used it once, waste of money.
Back
to top