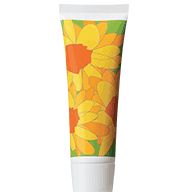 Cheap and good!

I have like every kind of these little hand creams for avon and they all work amazing. The price is so cheap you've got to have it! They work amazing and i just love them! I have bought lotions for $15 that didn't work as good as these!

Love this stuff!

I used to get these season - inspired hand creams in my stocking and easter baskets as a kid (never used them then) - I uncovered a few of them recently and I love them! I generally don't need them in the warmer months but in the winter time I love keeping it in my purse, it's so thick and feels awesome on dry hands! The only thing is sometimes my hands feel semi-greasy after using them - not bad, just slightly.

One of the best for cheap

I have purchased much more expensive hand creams that did not work half as good. Love it.
Back
to top