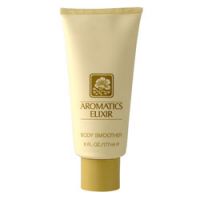 Clinique Aromatics Elixir Body Wash
As low as
love it!

i have been wearing this fragrance for years. however, the body wash is something different. not only does it have that great fragrance (rated 5-stars by Luca Turin and Tania Sanchez) but it also has that silky feel thatwe alllove. buy it--you'll love it.

An extremely nice body wash

Of the Aromatics Elixir products, I like this one best. The fragrance is lighter, not as strong as the Aromatics Elixir. However, if you want to keep the scent going throughout the day, apply the Elixir body cream or the spray. I forgot to mention in my other Aromatics ratings that its a good idea to discard these products after a year. I've found that the fragrance is quite strong and pungent...read more after some time. I sure wish I could purchase lotions and body washes in smaller sizes. Because I rarely stick to one fragrance, many of my products tend to waste away. Aside from that, this is truly an extremely nice body wash.
Back
to top