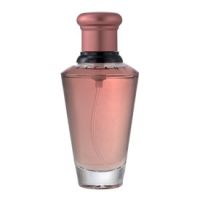 Lovely!

I wanted to be around my husband before I dated him because he wore "Tuscany" and always smelled so sexy. "Tuscany per Donna" is not a amazing as the male version, but it is quite feminine, floral, warm, and sensual. Top notes are rose, muguet, citrus, and Mediterranean herbs; middle notes are jasmine, carnation, honeysuckle, and peony; and bottom notes are sandalwood, amber, and vanilla. It is definitely a treat!

Nicest of Estee Lauder Fragrance

I used to wear this. It is the nicest of Estee Lauder's fragrances. Normally, they are just too strong. I haven't worn it for a couple years but it isn't too heavy. It's good on the right skin.

Oh, Estee...

This fragrance. Oooh, this fragrance. It was indescribably bad. I sprayed some on my forearm to test it. My mother-in-law raves about this fragrance as her favorite. I literally reeled back from the stench when I snuck a sniff of my arm. It was awful! The peony scent is so overwhelming. My coworker and I decided that it's somewhere between baby lotion and "old lady purse". I gave it three stars because while I can't stand this particular scent, it did stay on my arm--ALL DAY.
Back
to top