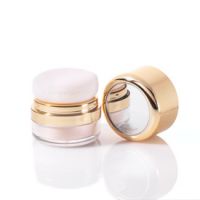 Guerlain Les Voilettes Matt Touch Voyage Powder
As low as
must

quality soft good on the face stayes whole night

Powder Puff Pleasantry

THis light and airy compacted yet loosed powder when tapped comes to the sponge to unvail the most incredible coverage. It is sure to last for the day, or the evening. So small though it is travel sized. Dont be fooled though, there is alot of innovative matt touch in this voyage powder.
Back
to top