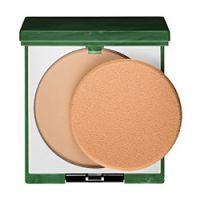 Poor coverage

First, I want to start with what I liked about this makeup: the color (06 Matte Tawny) matched my skin quite well, and it did help to control mid-day shine. Now the negative parts: I wanted to cover my acne scars and uneven skin tone with this, but I was quite disappointed with the coverage. I usually use liquid foundation, but instead I used this as a powder foundation. Bad idea. I applied the sa...read moreme spot over and over again, but it did cover at all. So next I used it as a over-foundation finisher. It looked better, but not completely. If I have to use both liquid foundation AND this double face makeup, I would just stick with liquid founation.

Run All You Blemish Prone People!

One of the first main ingredients is mineral oil and many fail to see that. While the hype of the self proclaimed brand state they are dermatologist recommended, this is not a perfect example of being sensitive skin friendly. First of all, the powder isn't micronized so it will make extra dry skin rather ashy and oily skin frequently more blemished from the oil content. I'd be cautious for thos...read moree who are thinking about patting that powder filled puff on their faces not knowing what their skin will appear like in a few weeks. Think twice before whipping out those wallets! This powder has also a very minimal selection of shades catering to those very neutral tones excluding those who have warmer or cooler complexions.

Love it!

Perfect for my dry skin. Moderate coverage and perfect skin tone match (matte ivory). Been using this for many years now.