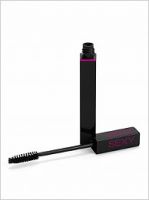 Victoria's Secret Very Sexy Makeup Intensifying Mascara

This mascara isn't as great as it is cracked up to be. The brush is nice, the formula goes on pretty good, but it doesn't wear well at all. It smudges and flakes, and I know my skin is oily, but this just didn't work well for me at all. There are many far better drug store brands that do a far better job, and they are less expensive as well.

pink black=my theme for life

i cant explain how much i love the pakageing on the very sexy makeup. the black with hot metalic pink is so my favorite thing theyve ever done. the mascara itself is pretty great too, nice and dark, great texture not clumpy and doesnt smear like crazy. of course id buy it again!!

Mehh

It's not great. It gave me spider lashes and clumped. The color was nice though.
Back
to top