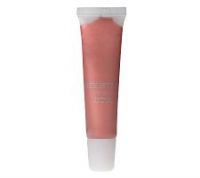 Prescriptives Tint Balm for the Lips
As low as
Tint Away~~

First things first, the texture is pretty thick as i apply it. On the other hand, it is also moisturizing for almost more than 2 hours. I love the taste and easy -to-apply- colors. I have Sunrise and Sunset. What i like about this is that it gives an instant color without having to look at the mirror while applying it, almost foolproof for me (which is great for sloppy and lazy lil old me). What ...read morei don't like is it's sometimes too thick, and i absolutely hate it when my hair picks up traces of the balm and sticks to my face or my specs! Yet again, the packaging is great in that it never leaks. I think it's a good buy overall because the color does stays on long enough for me and it's also moisturizing.

Just the ticket

for a natural finish with nice shine. It gives just a bit of color and great shine so you look polished, without the "made-up" feel and/or look. I love this product!

Great for that natural look

I love this stuff, when I am in a hurry, I just puton a lipliner and put the Tint Balm on in the car for a great natural looking finish. It gives just enough color to brighten up your face, but so dark that you have to have it just perfect around your lips. You can slap it on in a hurry and it looks great even if you don't have a mirror handy.
Back
to top