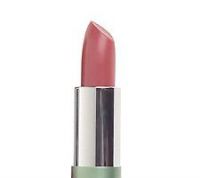 Mally Lipstick Singles
As low as
Mally's cosmetics are way over-priced

I've watch Mally on TV for years with her explosive personality and come-hither selling ability but her prices are over-board and I have stopped purchasing her products- LIPSTICK included but I do agree with the two reviews above me that her lipstick colors are enchanting and very creamy. But after purchasing her primer called 'Poreless Glow' by Mally for $65.00 - a sale price at that - ho, ho. I'm finished with Mally.

At last!

Tulip is my favorite lipstick ever! Mally's lipstick is so creamy and luxurious and yet long wearing. I will wear this forever.

My all time favorite

Tulip is my favorite color. Mally's lipsticks are worth every penny! They are like lipgloss in a tube! High shine and moisture. I will never go without my Tulip!
Back
to top