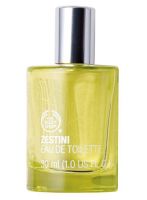 pleasently surprised

I wasn't sure about this after hearing it has a "citrus" scent but I was pleasently surprised, I wear this a lot and get a lot of compliments on it!

Smells zest fully clean

Strong citrus scent that smells good, not like household cleaner. I like this one.

Adult Friendly Citrus

This is a decent citrus scent for adults; not too sweet or strong. I wouldn't wear it to work, but it's great for weekends. There are some subtle undertones to the fragrance that can at times smell weird on me. Still I would recommend you try it if given the chance.
Back
to top