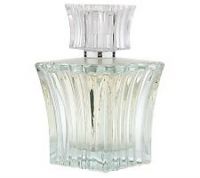 Tova Love Everlasting
As low as
The Bottle Rates a 10 .....

My favorite scent is Tova Signature and have been wearing it for years. When Tova came out with this, I actually purchased it because I loved the bottle. The Bottle rates a 10 but the perfume does not. To me, the perfume smelled like a cheap drug store brand. You know, the scent you can smell on someone and can't wait to get away from fast enough? I'm giving this a 5, only because the bottle is so beautiful.

TOVA WHAT CAN YOU SAY IT'S WONDERFUL

LOVE EVERLASTING IS MY SIGNATURE SCENT MY FIANCE LOVES IT WHEN I WEAR IT AND MY KIDS KNOW IT'S MY SCENT.IF YOU EVER WANTED TO KNOW WHAT CHAMPAGNE WOULD SMELL LIKE IF IT WAS IN A BOTTLE THIS IS IT.OUT OF ALL OF TOVA SCENTS THIS ONE SAYS I AM WOMAN HEAR ME ROAR IN EVERY SENSE OF THE WORDS.IT IS SASSY,FUN,EXCITING,ROMANTIC ALL IN ONE.I CAN'T SAY ENOUGH ABOUT HOW MUCH I LOVE IT OR HOW MUCH MY MAN LOVE...read moreS IT ALSO.I WILL NEVER BE WITHOUT THIS SCENT NOW THAT I HAVE FOUND IT NO MATTER THE PRICE.THE BOTTLE ALONE SAYS BEAUTIFUL.I HOPE IT BECOMES YOUR SIGNATURE SCENT AS IT IS MINE FOR ANY WOMAN OF ANY AGE.TRY IT YOU'LL LOVE IT.
Back
to top