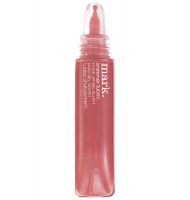 Editor's Rating & Review
These mini tubes of liquid blush fit nicely into purses for mid-day primping. Available in pearly pink, peach and bronze shades, the watery gel spreads a barely-there, non-glittery glow over liquid foundation or natural skin. The squeeze tube's slanted tip design helps to deliver the right dose. Frequent flyers will love that these tubes are part of a whole line of carry-on-friendly products and priced accordingly.
Reviewed by the Total Beauty editorial team on 09/25/2007

How we review products
Review subject

This product gets a mixed review from me. I like that it's portable, I like the colors, and I like that it's easy to apply. HOWEVER, the lid was always leaking out a little blush. I have the same problem with my hook-up lip glosses, they are always messy. I like the color selection, and the price was good. I'm a little of a neat freak though, so the mess from a tiny leak was too much for me to handle.

Easy Blush Color

I love the applicator on this blush because it is angled to give just the right amount of blush to spread on your foundation. This variety comes in great colors, and a little blush goes a long way. The container is perfectly sized for on the go and easy to use.

Great blush

This is perfect if you just need a hint of color. I love it!!!
Back
to top