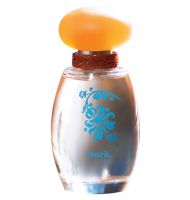 Love the smell

This smells great! It is true that it doesn't last all day but I find that to be true with a lot of perfumes, that why I keep it in my purse at all times!

If you don't like Avon perfume....

If you don't like Avon perfumes then this is definitely not for you. It has that thing about it that all Avon perfumes have...I don't know how to describe it. But it's a very different very Earthy scent. It's so unique and for me it hung around pretty much all day. I especially like the little ring around the bottle. Or at least I thought it was a ring...

Awesome fragrance!

Bohista smells great and lasts. It's a very versatile fragrance, it smells great on just about anyone!
Back
to top