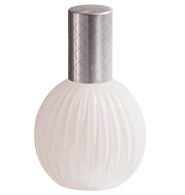 totally pink sugar

i am so in agreement with the other girl, this is very like pink sugar. sweet, flirty and very softly femme. plus the bottle? old hollywood glam. so perfect. i think this is now disc. tho so wear it out if youve got it, its a limited time only show now!

Too cute!

I actually bought this a few years ago from my Avon rep as a set with the body lotion. I have only just started using it (naught me) because I have a large fragrance collection, but I love this! It's a springy floral, but with lovely sweet hints of vanilla and cookies. VERY GIRLY, almost makes me feel like a teenager again. But not too juvenile. My husband likes it, and the bottle is very 50's, I ...read morebelieve this is now discontinued but if you find it, try it! The price (~$15) is a steal anyway!

OMG

Omg..... this perfume I have to say by far is the best perfume ever made......and I really mean it!I just has a smell that makes you feel like you are floating on a cloud... or perhapes it feels like your daydreaming...it just smells so good and its hard to explain how good it smells cause it smells soooooo good!My sister did have it and I just decided to try it and feel in love with it!I think i sprayed a whole bottle within 3 days cause its just so irresistable.
Back
to top