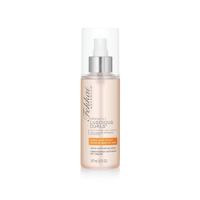 No wave for me

This spray did not work for me at all. I bought it from Sephora, and even after checking with their consultants they assured me it was good for straight hair. It basically weighed my hair down and my it hard but no scrunched or waves. I think my hair is just to straight for this product.

LOVE IT!!!!!

the quality of this product is amazing!!! people have asked me what i do to my hair!!!!!!! they ask me if it's naturally that wavy and nice!!! i love it. I would say that the price of it may look high, but the bottle will last you a LONG time that it is WAY worth it. I've used it for almost 4 months now, and i still have about three quarters of the bottle. I have baby fine very thin hair, and i do...read more not understand how these other reviewers are complaining that it's too heavy... not for me i guess. <3 it is my miracle wave spray!

I actually really love this stuff!

There is no way to get waves into razor straight hair without some serious product. My hair is very fine, very straight, very thick. I actually use this and get such great waves in my hair. It also holds curls in my hair which NOTHING does. Use this on unwashed slightly damp hair or use a diffuser for extra body and it does magic. I love the smell too.
Back
to top