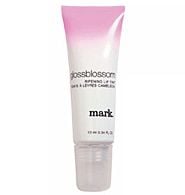 Great color BUT...

The color looks great, and it stays longer than traditional lip gloss does. My only problem is that it really dried out my lips.

pretty rad

I really like the color this turns on me. I am such a lipgloss junkie. It's almost perfect, except that if I reapply it a few times in a row, it seems to irritate the area around my lips a bit. It's also way more economical, but doesn't last as long as the Smashbox version. Pretty good for the price though.

Fantastic!

This came out before Smashbox's "O" line of ripening lip gloss, and now new cheek gel, and it works just as good if not better. It looks very natural on and has a wonderful fruity smell. It's a tad thick when you first apply, but it melts into lips eventually. This is one of those cases of a budget brand developing a new technology and other high-end brands trying to capitalize on it but not doing it as well. Stick with the Mark product!
Back
to top