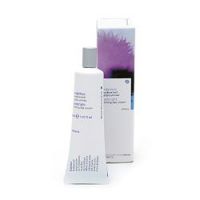 Always looking for a good eye cream...

I'm a sucker for eye creams and I thought this would be the once. But for the price, it truly isn't worth it. I didn't notice any visible improvement after finishing the first tube within a couple of months. Sure, the skin around my eyes was moisturized, but I didn't notice any firming.

A good staple

Nice firming eye cream with anti-aging properties. Thick but not pasty, fast-absorbing leaves skin firm but supple. Tube lasts for a long time even when applied liberally. Not a magic bullet but a faithful everday eye cream that is a skincare workhorse.

$$$$$$

this stuff is way too much is it garuntareened????
Back
to top