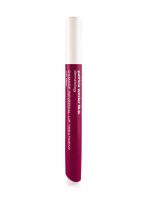 i agree

hate this. alot, not nice or pretty, taste bad, not moist....blegh.[[ but like the other girl, OMG, SUPERFILL <3<3<3 all tech and more action, it is the ONLY PLUMPER GLOSS i really like, and ive bought them ALL. its so tingly it makes your lips vibrate, and it keeps them soooo soft. wish i had more of that and none of this. ]]

THE BEST~~ I PROMISE

I beg to differ with the other reviews: When I was unable to find this product at Bath n Beauty,my heart almost stopped beating. I am 50 yrs old and for all my years of lip treatment products this is the only one I have found to really make a differance. It is so remarkable that I will search the world over to keep using it.. Maybe this product is for the aged, cause for me it is the BEST!!

No no no!

Wouldn't buy. Talk about drying! Yucky taste and if there are any results, I didn't try get them. After it fried my lips out so bad, it was gone baby gone!
Back
to top