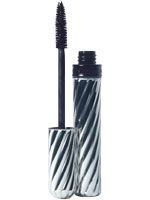 Borghese Superiore State-of-the-Art Waterproof Mascara
As low as
Borghese superiors state of art mascara

I love,love,love this mascara!!! I have tons of different brands,but this is one of the ones you use everyday and then you use it for very special occasions Great lashes every time . Use it for long waterproofed and separated lashes. I have 2 right now for backup!♥

Only One I Use

I have tried various mascara products, but this is by far the best I've found..........it extends and thickens my lashes ith absloutely no clumping..............I like to think of myself as a Borghese walking advertisement/spokes person. They are the best products!

Purrfect, Dahling!

YOu'll love this mascara!
Back
to top