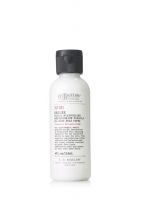 Not the best I've tried

I was in the mood to splurge on a new moisturizer and wasn't all that impressed with this one. It was good but not what I expected. I felt shiny afterwards. I returned it and headed to the body shop!

C.O.

I would never usually spend this much on a face moisturizer, but I got a little bottle as a gift and fell in love. Luckily, my mom got the hint and gave me a big bottle for christmas. It makes my skin feel healthy and smooth.

Great Product Without Knowing It!!

I was given this product as a gift and didn't really care for the smell of it so I didnt use it much. It had a mediciney smell to it. I was using a different product on my face and didn't care for this one. So I used it on my boyfriend's skin when he needed some moisture or he complained his skin was dry. I noticed on my face that I was breaking out in some kind of rash so I decided to discontinu...read moree my moisturizer I have been using for years thinking maybe it had something to do with it. I felt like my skin needed something more natural. I decided to use this (and there was only a small amount left since I used it up on my boyfriend) and see how this worked. This product had a lot of natural things in it and I thought it might be better to use for now. Well after a week or more I noticed my skin looked so nice. I was trying to figure out why it looked so much better and my makeup looked so nice because I forgot I had switched moisturizers. Then I realized that I had been using this new lotion on my face. Well despite the smell, I have been using it day and night (bought more). I really think it makes my skin look great and I am a lot older than 20. I'm happy I decided to use it. Give it a shot!
Back
to top