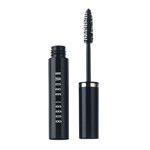 Bobbi Brown Natural Brow Shaper & Hair Touch Up
As low as
It can't be Brow-Beat!

It's the best. Love this, it last all day, but comes off easliy. The hues are perfectly flattering and it lasts a long time...so it's a good value.

Natural Brow Shaper

I have been using BB's natural brow shaper for a year now and love it. The brush is the perfect shape and size to shape my brows and hold them in place. I use clear because my brows are very light and I use a powder to fill them in. I have never found this product to get thick or stringy like other brow shapers.

Natural Brow Shaper

I use her brow shaper every day. It works great and keeps my brows in place. If it I get caught in the rain or go swimming it stays on and doesn't run. I have been using it for over 5 years. The colors to choose from are great. Whatever you do, don't do away with the Auburn. She's about the only cosmetic line I know that has auburn.