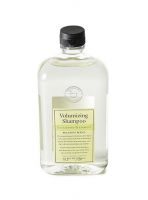 Great scent

This is another hit for BBWs! But don't use it if you are going out and want to use fragrance! Wonderful for a "week-end In" this fall, or if you're going out to walk/hike and take in some nature!

Great scent

All of these have a wonderful scent. I am not sure if they do much for volume of my hair though

Nice scent

I tried the orange ginger shampoo. It was nice but not very moisturizing. It had a nice scent and I liked it but I need something more moisturizing. It is definitely better than Rusk shampoo. But for the price I can find a much nicer shampoo and get more for my money.
Back
to top