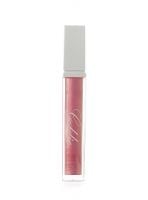 Go For the Goldie!

The signature is pretty. The tube is cute. The lipgloss shades are spectacular. The formula is a bit heavy though but it isn't sticky, it's more nourishing than unwanted so I actually like this more than a lot of private label glosses that fall under my par but this is certainly long lasting and the colors plump my lips with a pearly sheen that's soft so it doesn't resemble that retro frosty lo...read moreok but a glaze of glam over my pout. I don't find these much around Bath and Body Works shops anymore but I'd certainly love to collect a few more. The last one I had was last year and it emptied out on me and after searching for another, my luck ran out. What is so adorable is that these come in smaller sizes in a flower mimicking shaped tube, so cute and petite ready to be toted everywhere.

love this gloss!

not too sticky sweet (the sugary marshmallow-y scent might fool you!) and super high gloss. just the right touch of color - velveteen gives you a nice rich deep burgundy/wine stain, and leslie is the softest red tint. lips stay nice and shiny and it wears well w/o fading or overdrying. perfect for everyday wear...

Goldie.....The best is gone

Never used anything like it...now it's gone. I am a lip gloss fanatic...I have just about any brand you can name that is any good...but Goldie...that was the best!!!! Stayed on...tasted great...wonderful shine..lips looked fuller and could be used over your favorite lip color...oh..and the colors were great too!!! can someone convince Bath and Body to bring this back and soon!!!!!!
Back
to top